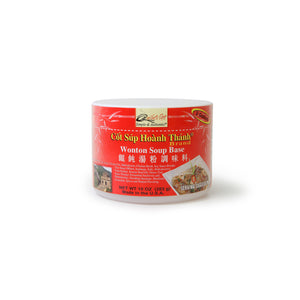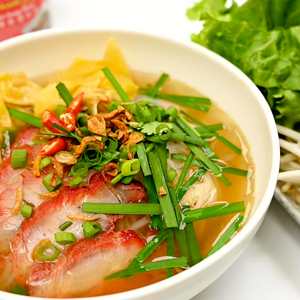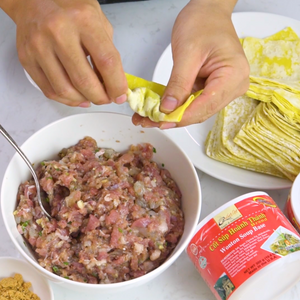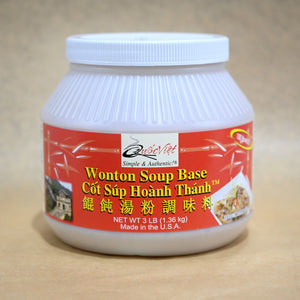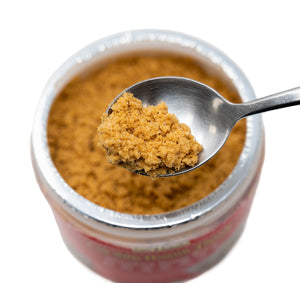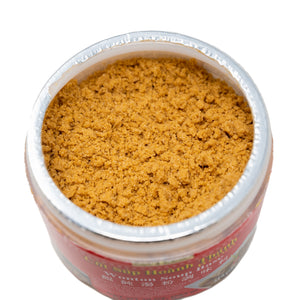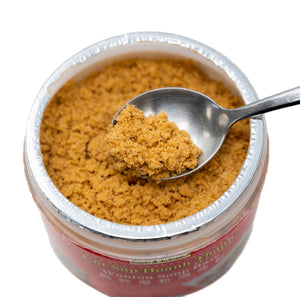 Cốt Súp Hoành Thánh® Brand (Wonton Soup Base)
Wonton Soup Base in 10-oz & 3 LB options (Cốt Súp Hoành Thánh® Brand).
🆘 CONTAINS GLUTEN! 
🚫 NO Added MSG 
🚫 NO Preservatives 
✅ ALL natural ingredients
✅ Made in the USA
Ingredients: Salt, Sugar, Chicken Fat with Natural Flavoring, Chicken Both, Maltodextrin, Soy Sauce Powder (Soy Sauce (Wheat, Soybeans, Salt), Maltodextrin), Yeast Extract, Roasted Sesame Seed Oil, Onion, Fish Sauce (Fermented Anchovies and Maltodextrin), Disodium Inosinate, Disodium Guanylate and Spices.
Contains: Gluten, Soy, Wheat. 
Delicious!!
Me & my husband made some delicious soup with dumplings, shrimp, green onions and more. The base is delicious, definitely give it a try!