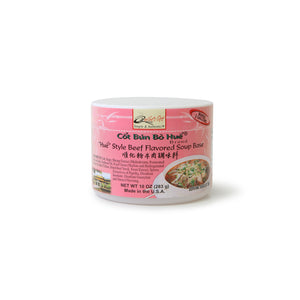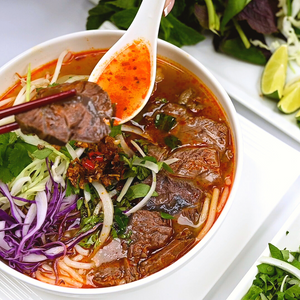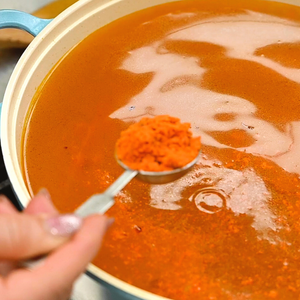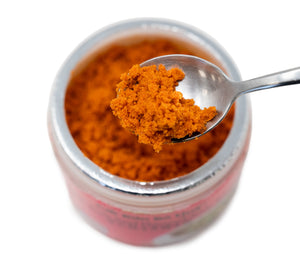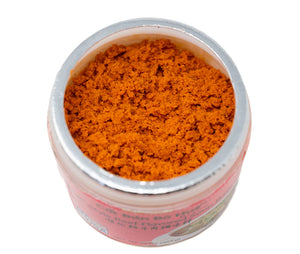 Cốt Bún Bò Huế® Brand ("Hue" Style Beef Flavored Soup Base)
"Hue" Style Beef Flavored Soup Base in 10-oz & 3 LB options (Cốt Bún Bò Huế® Brand).
🍜 There's nothing like enjoying a bowl of Spicy Vietnamese Beef Noodle Soup (Bún Bò Huế) with friends and family in the comfort of your own home. This tedious recipe usually takes hours to make, requiring a lot of 'know-how' in Vietnamese cooking. With our Soup Base, you can now make this delicious dish in under an hour--without compromising on flavor, or having to do any guess-work. 
Serving Size: One 10-oz Jar can make up to 20 bowls of Bun Bo Hue! 
🆘 CONTAINS GLUTEN! 
🚫 NO Added MSG 
🚫 NO Preservatives 
✅ ALL natural ingredients
✅ Vegan Certified Option Available for Purchase
✅ Made in the USA
Ingredients: Salt, Sugar, Shrimp Extract (Maltodextrin, Fermented Shrimp and Salt), Soybean Oil, Fried Onion (Onion, Palm Oil, Wheat Flour), Beef Fat, Dried Beef Stock, Yeast Extract, Spices, Extractives of Paprika, Disodium Inosinate, Disodium Guanylate and Natural Flavoring.

Contains: Gluten, Crustacean (Shrimp), Wheat.